Hotel SMS Mobile Text Marketing Can Improve Hospitality Business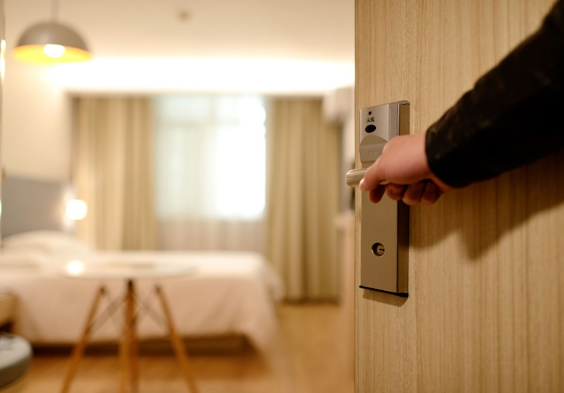 Managing and operating a successful hotel business would require you to serve your guests to have a unique experience throughout the very first moment until the end of their stay. SMS marketing services is just the perfect marketing tool that can assist your hotel business for keeping in touch with your guests and make them feel entitled.
SMS marketing is useful and helpful for hotel industry as it can be used for sending the guests booking confirmation with reservation number, hotel promotions and events. Welcome your guest with a short and simple SMS text message yet effective content to communicate with them or to follow up with your guests during and after their stay. This can allow you to better understand your guests for developing a better and effective marketing campaign and improve your hotel business apart from gaining a loyalty customer's.
• Booking Confirmation
SMS services can be used for sending booking confirmation text message of your guest's hotel reservation. This will provide your guests with the reassurance that they have made their reservation successfully. The SMS text message that you can send to your guest comprises of hotel room reservation dates, check-in time and room type reservation, so that your guests are able to check should there be any errors for rectification to be amended. Not only that you can use it for sending hotel room booking details, but you can also thank your guests for making a reservation with a personalised SMS text message that states the name of the guest. It will show your hotel professionalism and making your guest will feel that you care about them and it was a great customer service technique.
• Room Promotions & Discounts
Online SMS platform contributes a lot of benefits in the hotel sector for operating a smoother and greater business. You can bulk send your hotel business room discount or promotions to your guests through SMS services.
This is a perfect method to increase your hotel bookings during non-peak season. With SMSHubs.net special feature, you can customize text messages for your guests. You can send unique discount code offered to your guests based on their purchasing history for their future stay. It will influence the guests to choose and book your hotel again due to the discount offer to them.
• Promote Events & Festival
Festival holiday is a peak season for hotel business as a lot of people will travel to oversea or going for a short trip in their country. SMS marketing can also be used for promoting events that in conjunction or happening in your hotel venue. Send SMS text message to promote your hotel event for ensuring that your guests are kept up-to-date whilst it can also increase the number of potential guests as well.
Online SMS platform allows you to schedule your message to be sent out automatically to inform your guests before the festival or event based on the schedule date and time. Besides, you can also include website link about the event in the message content with unique discount code which can assist you in tracking the guests' interest and you can collect data for identifying how many customer's purchase their ticket through event or book for a hotel room.
SMS text marketing is a very effective marketing tool as it is low cost, convenience, effective and can improve your hotel business customer services. Online SMS service have a lot of benefits for hospitality business. SMSHubs.net is the best communications APIs for SMS that provides SMS online platform which, it can be integrated with your hotel website system and send SMS API automatically to your guests when booking is made successfully. The speed of hotel room booking confirmation can satisfy your guest's. Sending SMS to your guest can increase your hotel booking numbers and it can also use for promoting any event or festival that is happening in your hotel.