How Does Bulk SMS Marketing Help the Education Sector - Schools and Universities?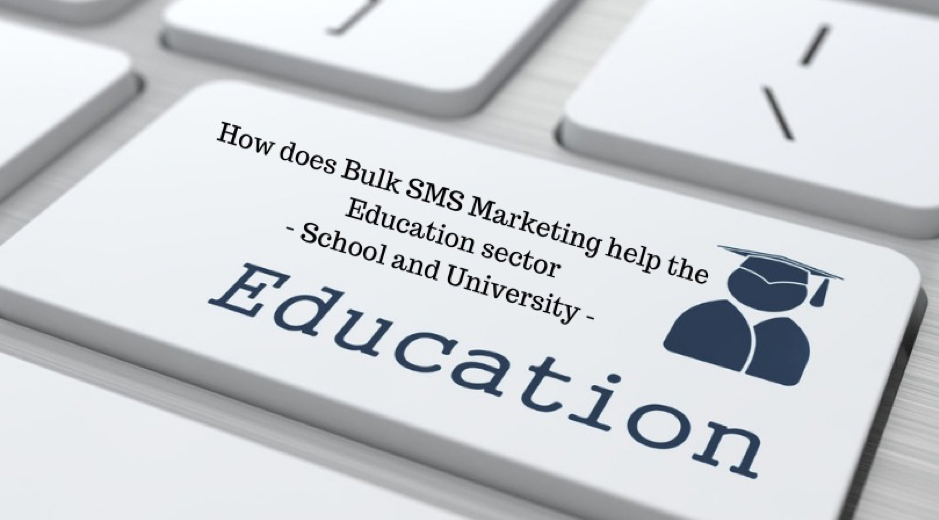 SMS has brought convenience in today modern society and lifestyle. As we know that, there are many entrepreneurs or business owners whom are using bulk text messages SMS marketing to promote their business as for its high open-rate, which consequently aid to expose their business branding and awareness in a more efficient and effective way.
The function of SMS is not only used for promoting business purposes, but it can also be used as a reminder purpose. For instance, education sector or industry, may use text SMS methods more on reminding rather than promoting purposes or both.
Advantages and Benefits of Using Bulk SMS Messaging Service in Education Industry
➢ Payment Reminder
The university / college department or central of administration and management will usually blast bulk SMS campaign to remind their students to pay their semester fees, payment update or any overdue or late payment reminder.
To boost, the students will be well aware and informed on time as SMS has a higher open rate compared to email in which the SMS text messages are directly sent to the students' mobile number and most students will miss out or did not check their email. Therefore, students' can pay their semester fee on time.
➢ Campus Events and Activities Announcement
College or university can use mass text messaging to make the announcement with the latest happening events and activities in the campus so that the students will not miss out any cool and fun excitement stuff that are happening on the campus. Moreover, this will help to increase the campus events and activity awareness faster and leads to crowd. To add, it can also be used to promote for volunteer recruiting, student exchange programs or campus bookstore promotions.
Apart from that, college or universities can also use mass text messaging for internal staff communications for class or department communications such as meetings or surveys to enhance the communication between departments.
➢ Urgent Message
In some unforeseen or unexpected cases, sometimes college and university can use bulk SMS text messaging for cases like campus safety, college fairs, school closures, class or meeting cancellation or any other related that need to be informed immediately for any emergency news.
➢ Lead Generation
Prior to using bulk SMS service for reminding and informing, college or university may use it for promoting their business for lead generation. It can be used for college fairs, high school visits, school brochures, university open day for students' consultation and others to promote their college and university to improve and increase leads.