SMS Verification for E-Commerce Online Business Sites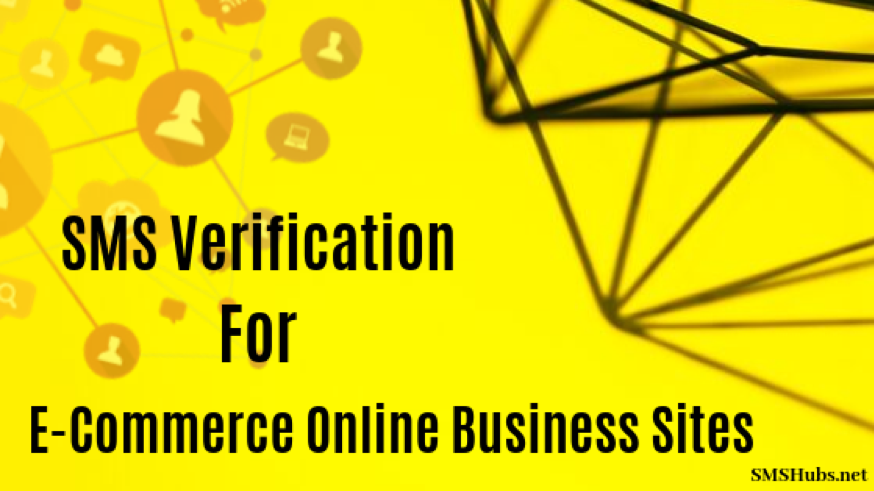 Nowadays, it is absolutely useful and effective to send SMS verification by various industries like mobile application, E-wallet and others online business platform, that required their users to validate or verify their mobile number for the account registration process. In addition, using SMS online service provides a more secured and greater protection for your online business customers, rather than just using the SMS blasting service to send bulk SMS transactional or promotional marketing SMS. Using SMS online API integration for your E-commerce online business site for validating or verifying your users account will assuredly upgrade your website security level whilst intricate any users account suspicious activities.
1. Avoid Account Re-register / Fraud Registration
Using SMS to validate or verify your customers/users account can improve and help to prevent or avoid from account re-register or fraud account in your E-commerce online business site system. By using our SMS API integration, your customers will receive a SMS verification with the generated one-time security code or password from your E-commerce site system to your customers mobile number once they have done their account registration and proceeding with the account identity verification step.
After your customers had received the SMS verification code, they can enter the code to successfully verify their account to complete their account registration. It is the most convenient and fastest way to verify your customers account identification whilst registering in your E-commerce online business site. Our SMSHubs.net SMS online platform service is also available for sending global SMS, which can fulfil your E-commerce online business to send SMS verification code globally.
2
Instead of using E-mail address as your customers user login ID, a great number of customers would prefer to use their mobile number as their user ID for login. The is simply because it is easier to for them remember and faster to for them to key in their user ID. Key in or entering E-mail as the user log in ID comparing to mobile number is longer and some customers may not be able to remember well of their own E-mail address that they had use to register in your E-commerce online business site. Hence, you can also integrate our system with your website system through our SMS API integration so that when a customer is using their mobile number to log in or access to their account, SMS notification of your customers log in activity will be sent out to your customer through SMS API integration. This will certainly impress and will increase your customers trust on your E-commerce online business account security protection.
3
Concurrently, there are numerous E-commerce online business platforms in the market, which required their users to enter password for every single account created for accessing or log in to the account. Therefore, in cases of some that customers forgetting their account log in password and in need to reset their account log in password. Through SMS API integration, you can use our SMS online platform to send a new password or a reset password link, which is a more convenience and safer way for your customers to reset their account password. It is more secure and it can help to prevent your customers account from being hack. SMS is one of the best communication tools, which can reach your customers instantly.
The usage of SMS in various business sectors is rising significantly locally and internationally. SMS verification for E-commerce online business site is crucial and essential to protect your customers account and your online business site. SMSHubs.net is the best communication APIs for SMS that provides SMS online platform, which can improve and enhance your E-commerce online business site. Besides, you can also use our SMS online platform to send out your business marketing messages, SMS reminder and promotional SMS or use Two- way SMS route to maintain and enhance the interaction between your customers relationship and build loyal customers.