The Power of SMS

By far the quickest, easiest and most effective way to reach your audience and engage them on the most personal level. With SMS, marketers enjoy 98% read and open rates, 40% and higher response rates. No need for app development and download.

Sign Up Now

SMS Hub's SMS Platform is the industry's most complete mobile messaging solution.
Send the right messages to the right people at the right time.

Sign Up Now
Why You'll Love Our Services & Platform
Communicate to Groups

Send tens, hundreds, eventhousands of text messages at once.

Generate Leads

Build up you mobile database of
leads or contact names.

Grow Your Business

Acquire, engage and retain your
customers with SMS Marketing.

Mobile Marketing Compliance

Guidance and built-in elements to
help you build trust with your
customers.

Build & Innovate

Tap into our simple and powerful
SMS API integration.

Superior Customer Service

Talk to real people and receive the assistance for successful campaigns.
Over 100,000 Businesses & Organizations Rely On SMS Platform For
Their Mobile Marketing Communications.
SMS Solutions Have Endless Possibilities, Including…
SMS Membership

Member Account Balance, Card Renewal Reminder, Member Events Notification, Newsletter.

SMS Donations

Non-Profit Organizations/Charity Donation Ad, Organ/Blood Donation Ad.

SMS Coupon

Product Discount Voucher, Reward Coupon, Rebate Code.

SMS Greeting

Birthday Greeting, Festival Greeting e.g. New Year, Christmas day, Valentines day.

SMS Reminder

Meeting / Appointment Reminder, Regular Check Up, License Renewal Reminder, Birthday Reminder.

SMS Advertisement

Promotion, Discount, New Product Launching, New Branch Opening.

SMS Notification

Announcement, Product/Company News Update, Company Information's Change Notification.

SMS Report

Test/Exam Result, Health Report, Acknowledge Report Day Notification.
How To Send Bulk SMS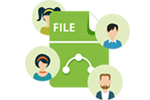 Import Your Contacts
Simply format your contacts in Excel file or save the document as a CSV file. Once you are done you simply select 'Import,' and your lists will be formatted and stored in SMSHubs for use.
Create one message
Once you have all your contacts in a neat group, now you can begin to draft your message. You'll want to use a template for this. Head over to our Templates tab, create a template name you'd like to use, and then go in to edit your message.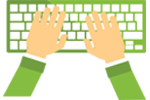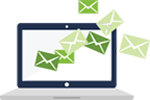 Start Sending
Send to tens, hundreds even thousands of customers with the simply click of a button. Once your list has been uploaded, and your message has been customized, you are ready to get sending.
Need Help? Speak with Us
Send